Thatcher's How bar builds are supposed to look
"We found Quickbar so easy to deal with, right from the design process and to receiving our brand new rig all in less than 8 weeks, and bang on budget. Thank you so much, we very much look forward to working with you again soon" Joanne White, brand manager, Thatcher's Cider.
Case Study: THATCHER'S CIDER:'WHAT BAR BUILDS ARE SUPPOSED TO LOOK LIKE'
Let us design and build it for you
We can build any type of bar for your brand, venue or event. We have produced a number of solutions and work directly with signage specialists to help activate brands.
Use our custom design service to make an ambitious idea a reality with a new bar build, based on your specification.
We provide all the supporting services, including design and manufacture, conversion and refurbishment, giving you a complete bar solution for both indoor and outdoor events.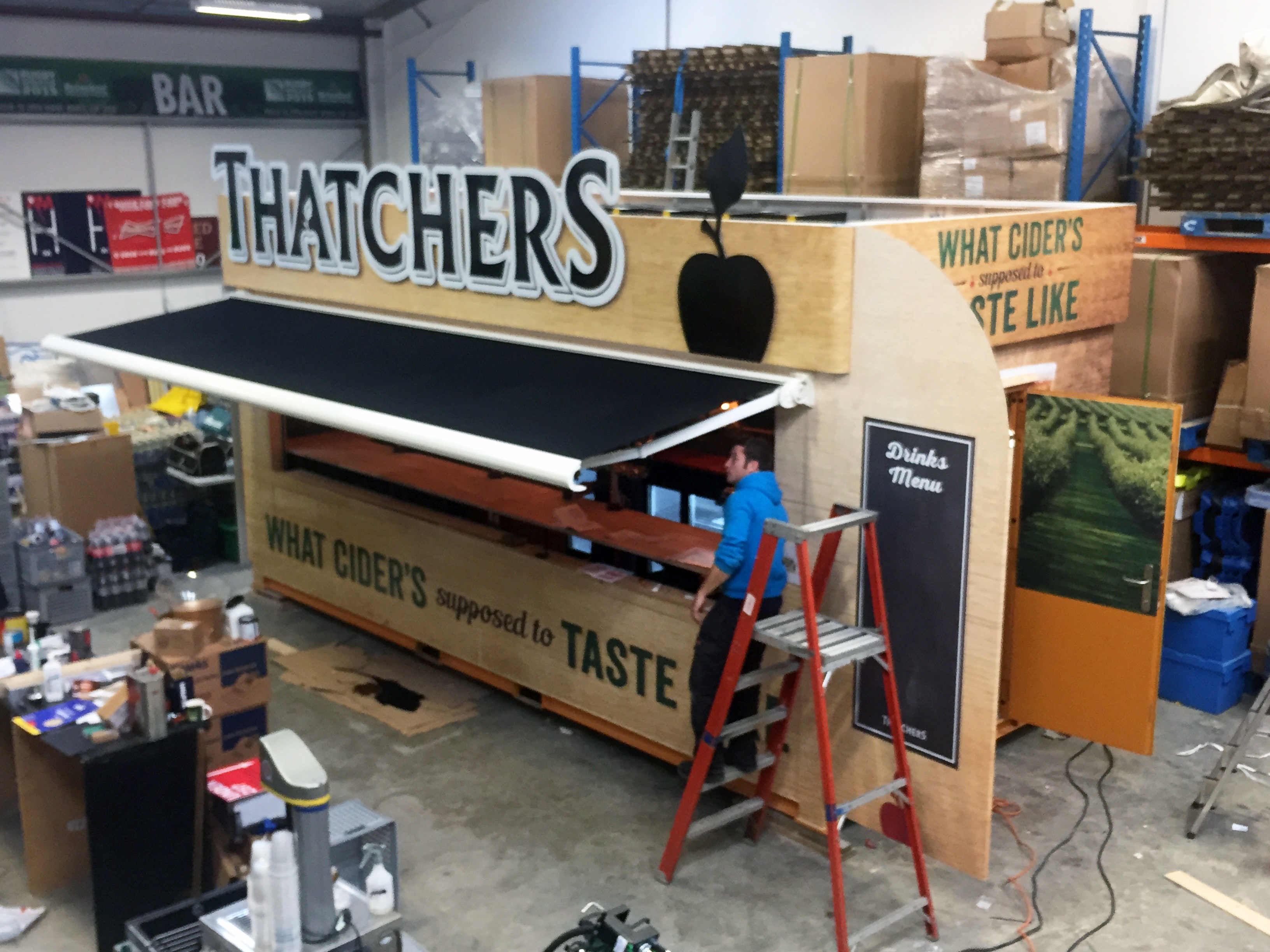 Make your space work for you
We work with a number of venues that play host to variety of sports, concerts and events, supplying them with bars built to fill small spaces.
We can help you make the most of your space, and footfall, with a branded bar built to fit your site or or through our Beercaddy mobile bar solution.
If your venue or brand require new and innovative ways to increase footfall and most importantly sales we can find a solution.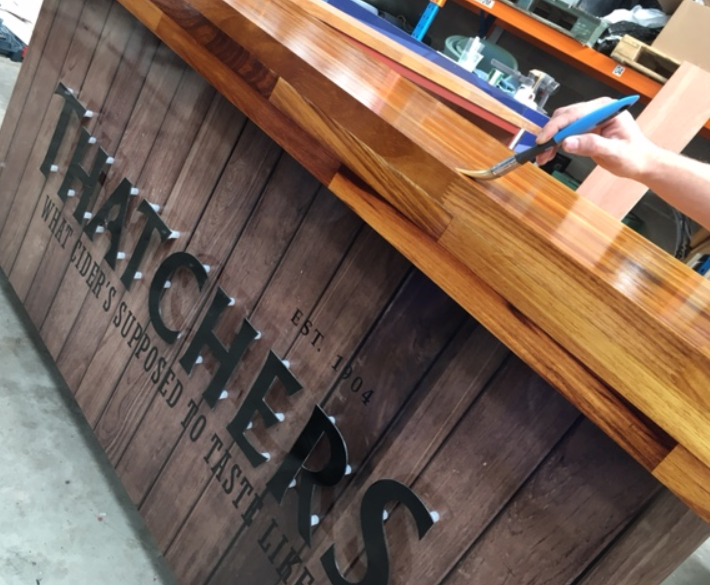 Built for you
We pride ourselves on great partnerships with our clients and their agencies that often come to us just for our first class design service.
We have a team of body builders, metal fabricators and carpenters based at our head office who can deliver a bar build to your requirements and specifications.