mobilise your brand
Each Beercaddy unit can be fully branded with either a vinyl or magnetic wrap. They can also come with a teardrop flag or umbrella depending on your product or venue requirements.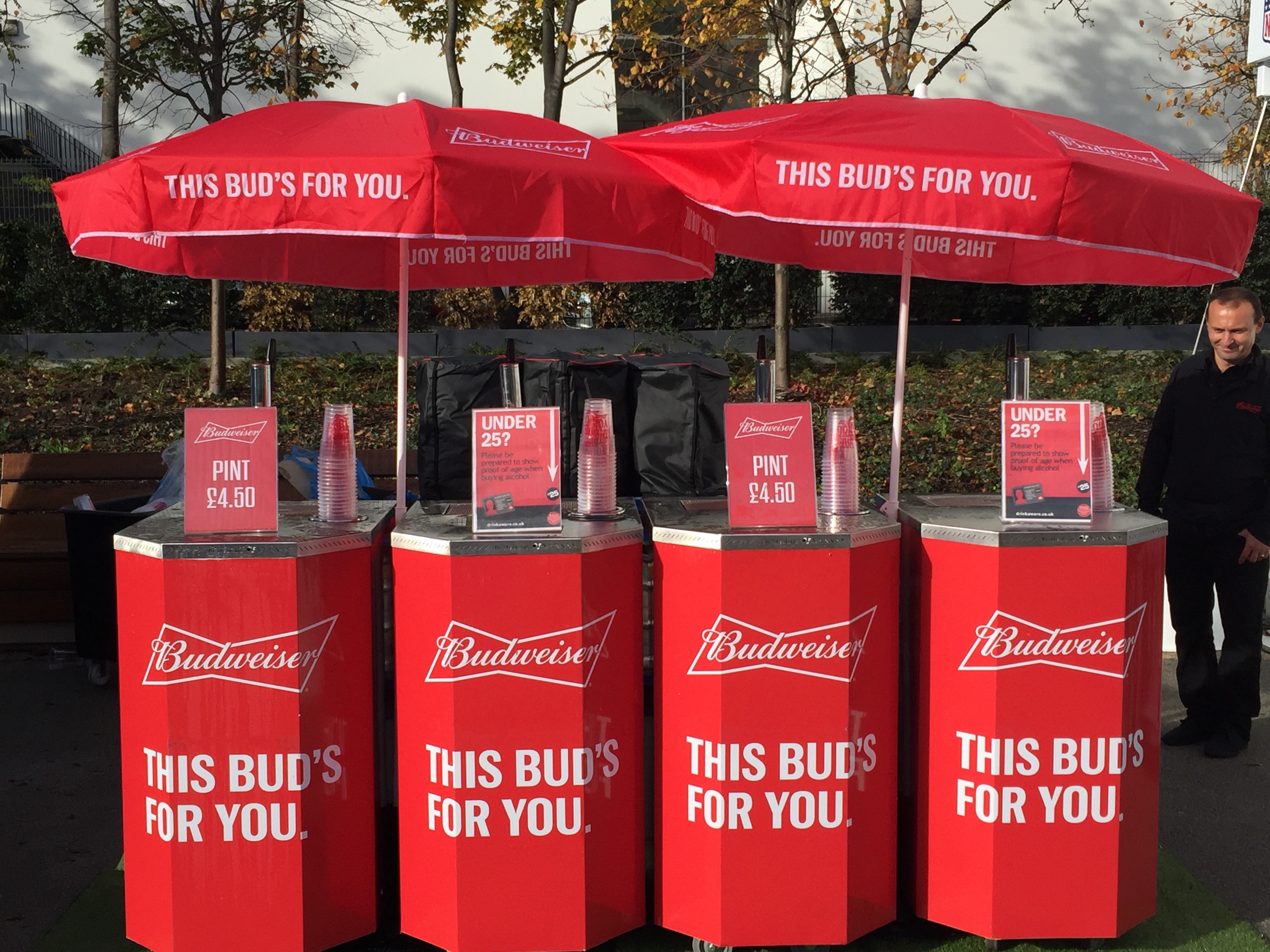 Pour the perfect pint
Beercaddies are fully insulated so can dispense drinks at the optimum temperature for the perfect pint. And they can accommodate any carbonated product including, Lager, Pimms, Prosecco, Cider or Guinness.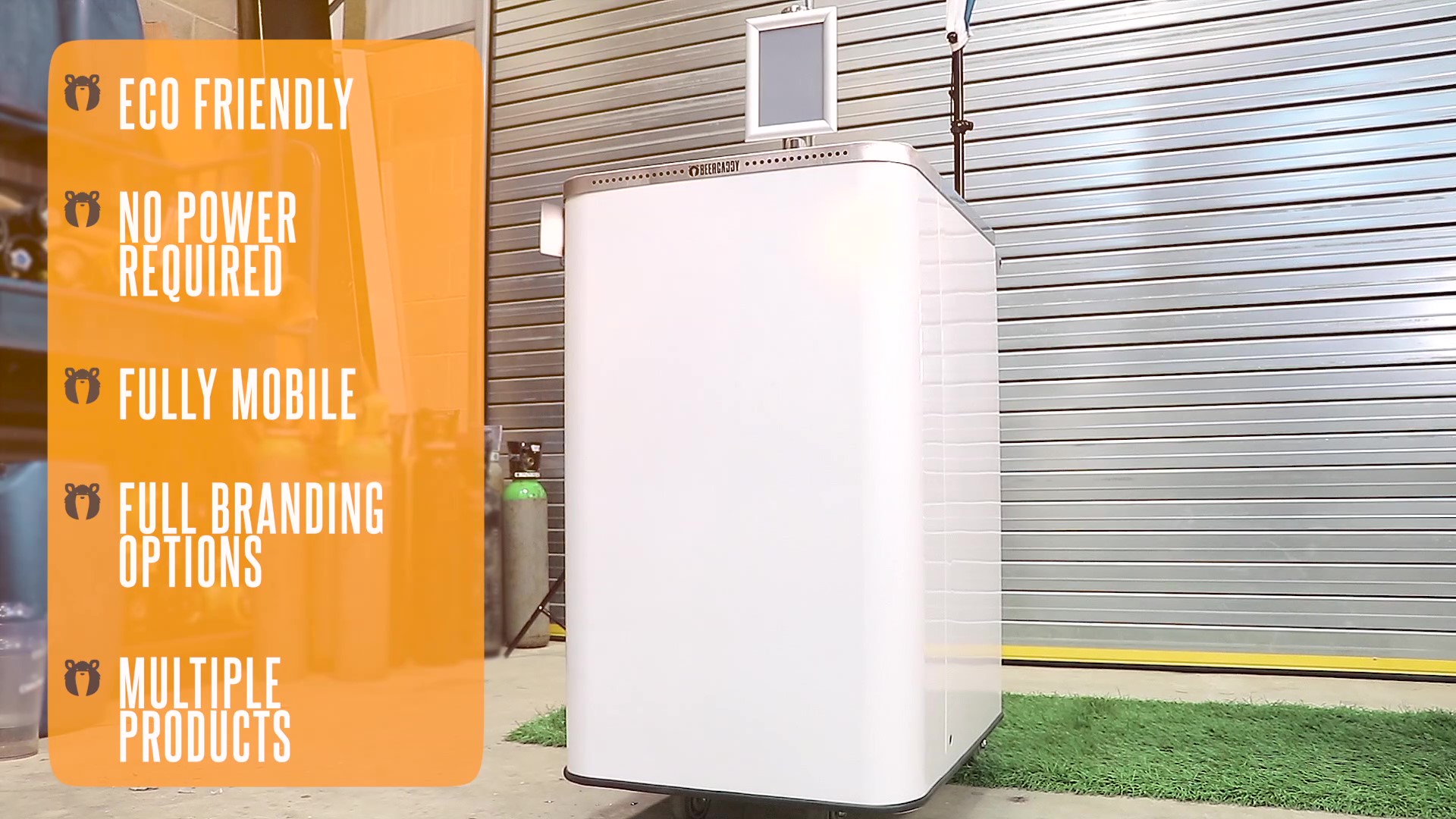 Beercaddys can do bottles too
The Bottle Beercaddy vends both bottles and cans at chilled temperatures. Each unit can hold up to 288 bottles.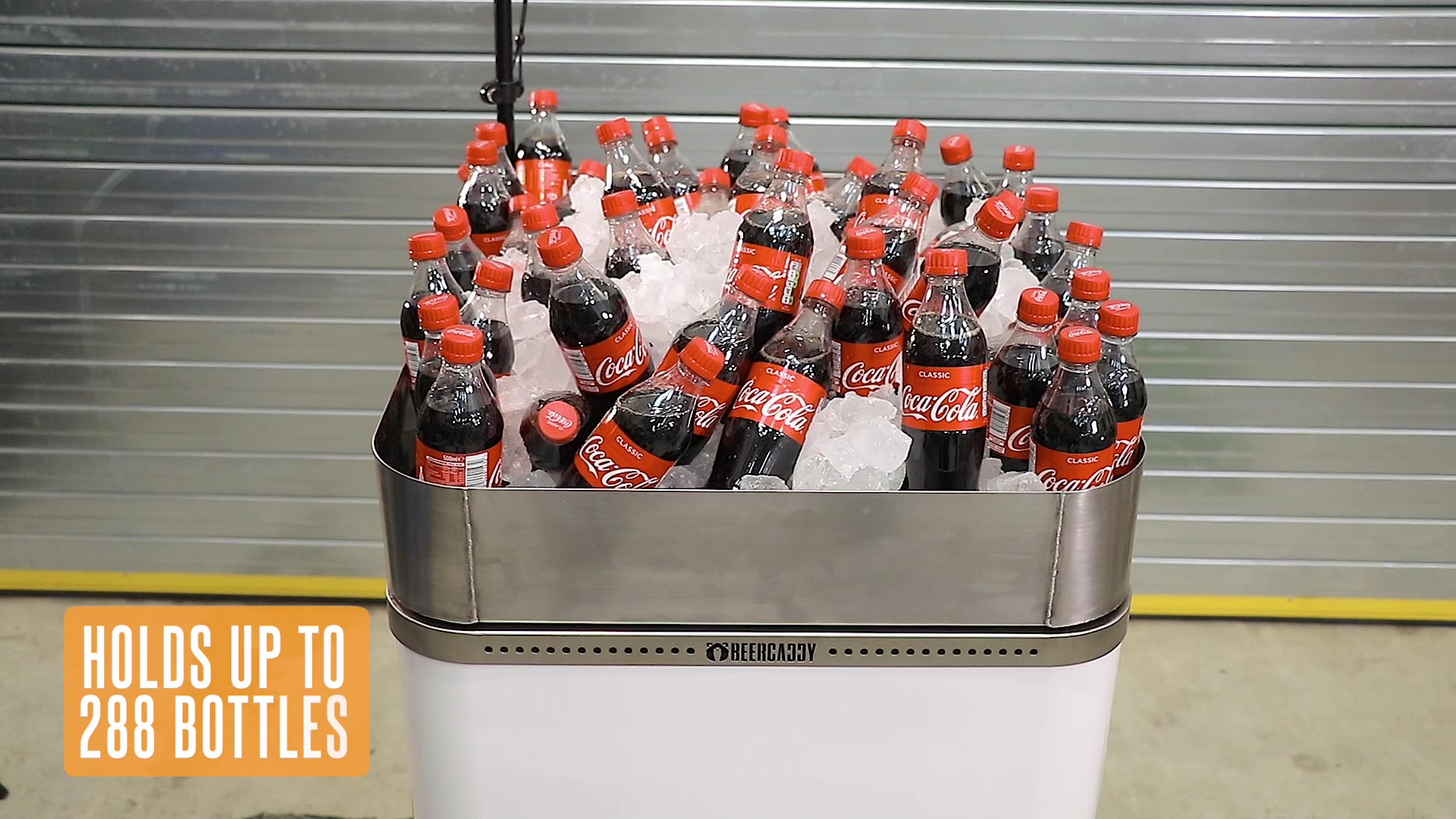 Follow the crowds
Beercaddies run on ice and gas and don't need power, which means they are fully mobile and can be moved around easily into a new position.
You can maximise your revenue opportunities by following your crowds around.
Ensure they never miss a minute and you never miss an opportunity.